Sign in
Connect with your Social Network
Sign Up
Connect with your Social Network
Forgotten Password
The Power of AuthenticBloggers.com Login or Sign up Today!
Welcome to AuthenticBloggers.com, a diverse platform that unites bloggers from all around the world. Whether you're a seasoned blogger or new to the scene, the first step to unlock this world of opportunities is to sign up and create your login credentials.
Why Should You Sign Up?
By signing up and creating your unique login, you're not just joining a platform; you're becoming part of a vibrant, global community of bloggers. With your login, you can directly chat with other bloggers, exchange ideas, and grow together. This interaction can lead to collaborations, improved content, and a broader audience for your blog.
How to Use Your Authentic Bloggers.com Login
After your initial signup, using your login is simple. Just enter your credentials in the login section each time you visit AuthenticBloggers.com. Your login is your passport to the blogging world on our platform. 
Features Accessible Through Your Login
After logging in, you can use the advanced search filters to select blogs based on category, DA (Domain Authority), and Traffic. It's a unique feature that sets AuthenticBloggers.com apart, providing the perfect tools to tailor your blogging experience to your interests and goals.
By utilizing your login, you can access your dashboard where you can manage your blog listings, chat with other bloggers, and track your blog's performance. This information can provide invaluable insights into your blog's reach, enabling you to strategize better and increase your blog's visibility.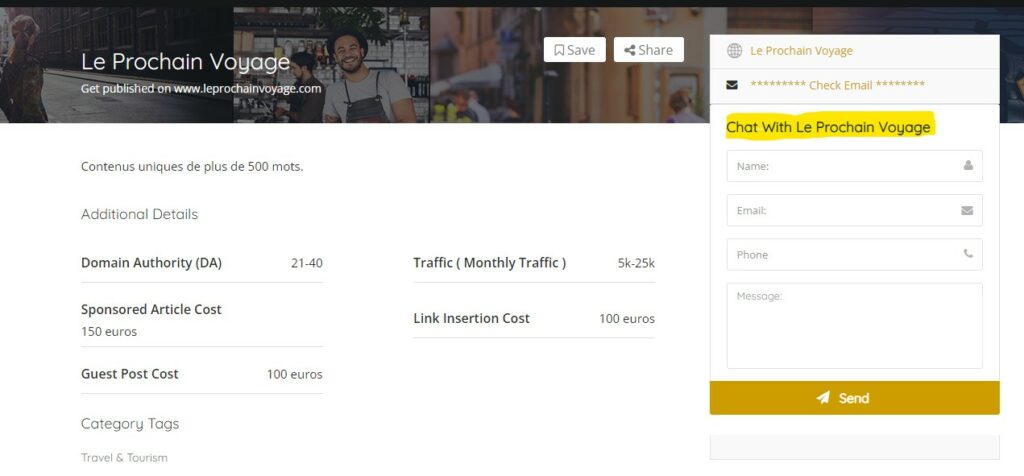 Secure Your Login
Given the wealth of resources and opportunities tied to your login, it's crucial to keep your login details secure. Remember to log out after each session, especially when using public computers. For added security, consider changing your password regularly.
Login to Opportunities
Your login is more than just a set of credentials; it's a gateway to endless possibilities in the blogging world. With your login, you can reach out to other bloggers, connect with brands, and even monetize your content.
To sum it up, with your AuthenticBloggers.com login, you can tap into a thriving community of bloggers, access valuable resources, and take your blogging journey to new heights. Sign up, create your login, and begin your journey in the world of blogging today.
Whether it's about exploring new blogs or creating insightful content, your login is your key to it all. Get started on AuthenticBloggers.com and log into a world of endless blogging opportunities.
AuthenticBloggers.com stands out as a beacon in the sea of online blogging platforms, offering an efficient, user-friendly experience for both veteran bloggers and novices with a flair for writing. With a bloggers.com login, the world of blogging is at your fingertips.
Blog Categories on AuthenticBloggers.com
AuthenticBloggers.com provides a broad spectrum of blog categories that cater to a variety of reader interests and preferences. From Alternative Medicine, Art, Baby & Kids, to Beauty, Business, Culture, Education, Fashion, Fitness, Food, and many more, you're sure to find your niche.
The platform also extends into more specific fields like Disability, Organic, Supernatural, Vegan, Wine & Drink, among others. No matter your topic of interest, AuthenticBloggers.com is your one-stop-shop for all things blogging.
How Can You Benefit from AuthenticBloggers.com?
Bloggers can significantly benefit from listing their blogs on our platform. By doing so, you increase your blog's visibility, giving it the potential to be seen by brands looking for bloggers to collaborate with on paid or gifted collaborations. Additionally, our platform allows you to connect with a global community of bloggers, exchange ideas, and learn from each other's experiences.
How Can You List Your Blog?
Submitting your blog for listing on AuthenticBloggers.com is a simple process. Just head over to our Submit Listing page and fill out the required details about your blog. After a review, your blog will be included in our directory, and you'll be part of our thriving community.